TUBE SOCKETS , PRECISION MACHINED for 845 / 2A3/ 45/ 300B/ GM70 POWER TRIODES
845 / 211 PRECISION MACHINED GOLD SOCKETS
Rings are precision machined from billet aluminum--no more tube jams.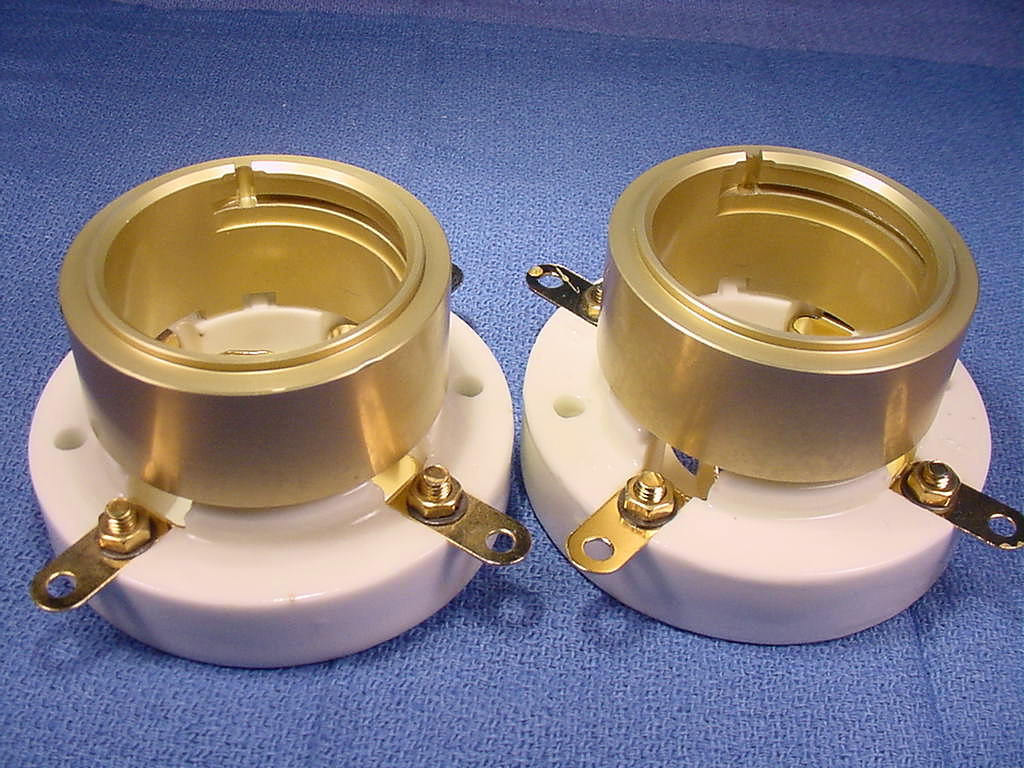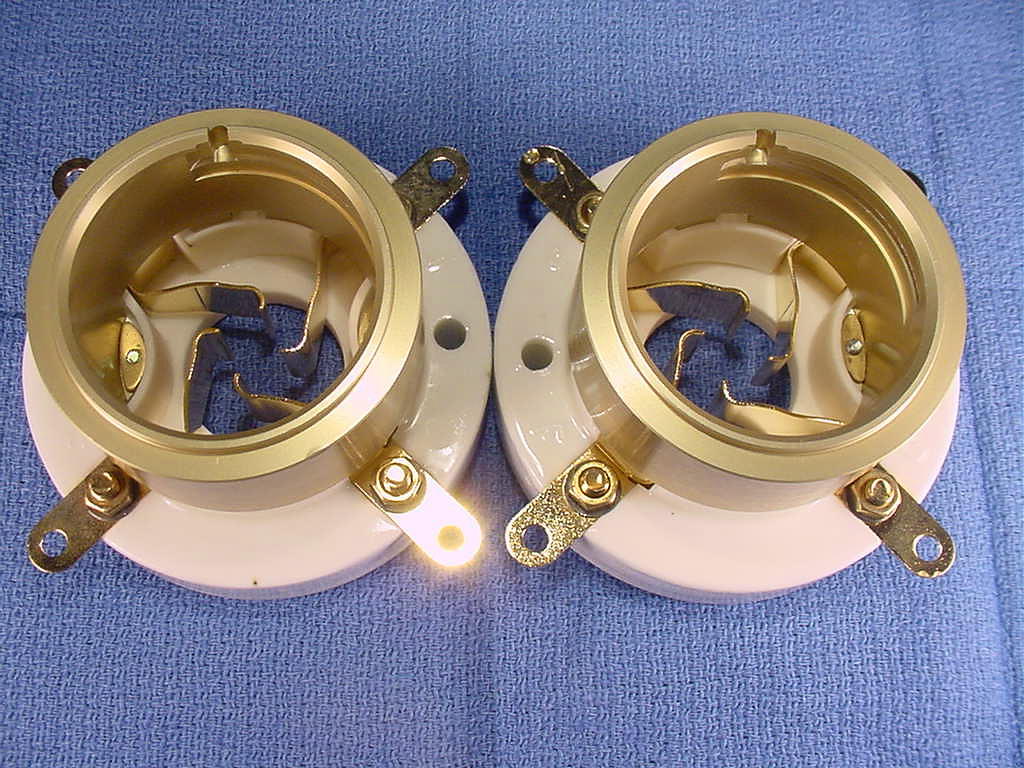 We use these in the deHavilland 845 amplifiers. The newer 845B and 845 metal tubes had a tendency to jam the locating pin in the flimsy original rings. These rings are machined from solid aluminum and gold anodized. You will never damage them with a balky tube, and they hold the tube precisely. The ring itself is over 1/4" thick solid aluminum.
Complete sockets with ceramic bases now available at $100 per pair .
300B/ 2A3/ 45 Type Sockets Pure Copper Terminals with Teflon body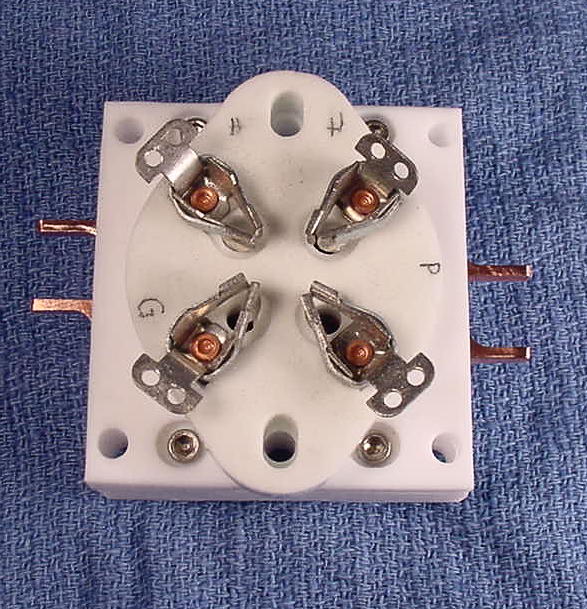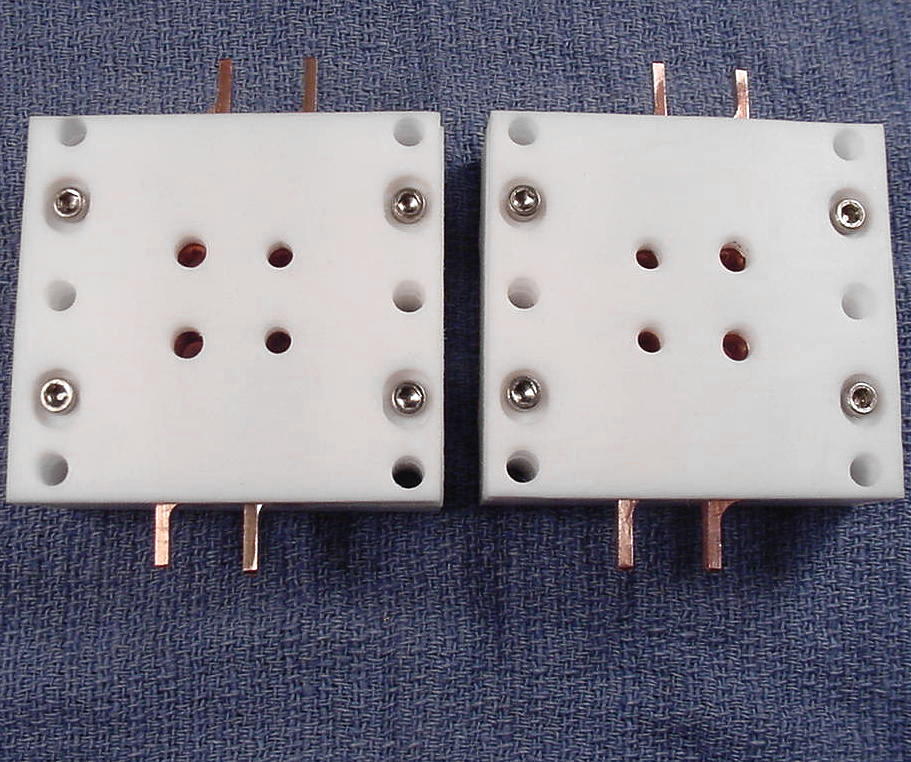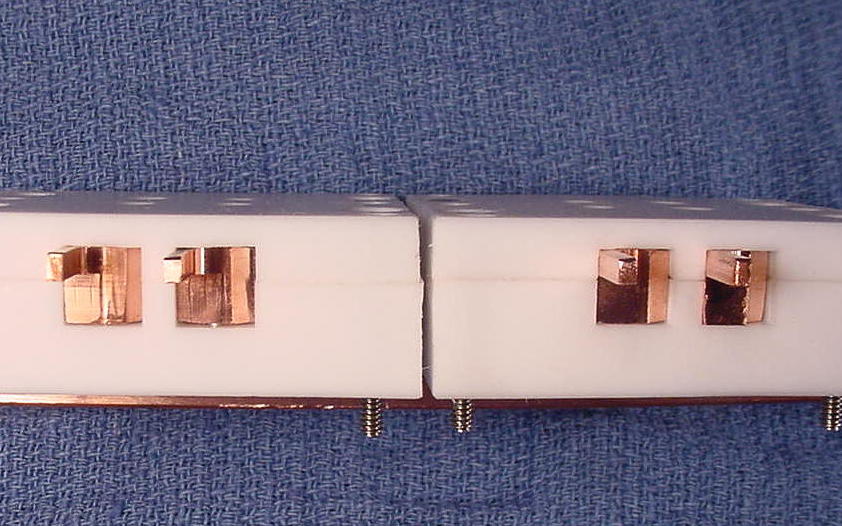 I design and manufacture these sockets here.
The terminal pins are pure soft copper, not a beryllium or phosphorous alloy.
You solder directly to the terminal .
The terminals use a special high temperature internal spring to maintain contact
with the tube's pins--these sockets will NEVER loosen or need adjustment.
INTRODUCTORY PRICE PER PAIR , $149.00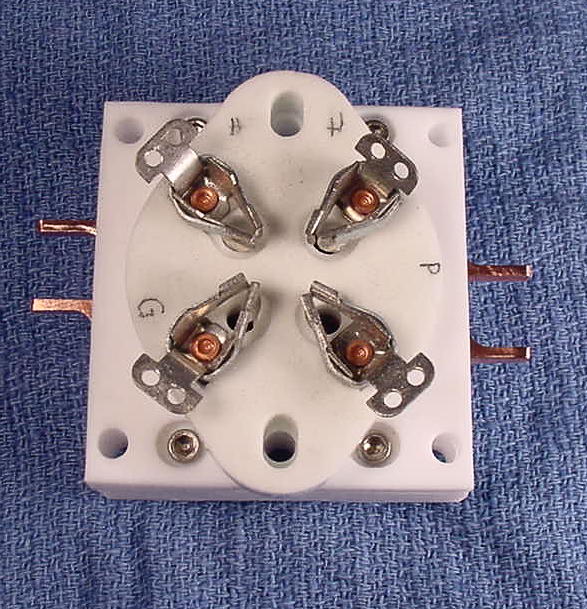 The mounting holes will fit exactly the generic ceramic mounting hole pattern
of 1.8" . Note that the footprint of my Teflon socket is larger.
GM70 Pure COPPER and TEFLON BODY PRECISION SOCKETS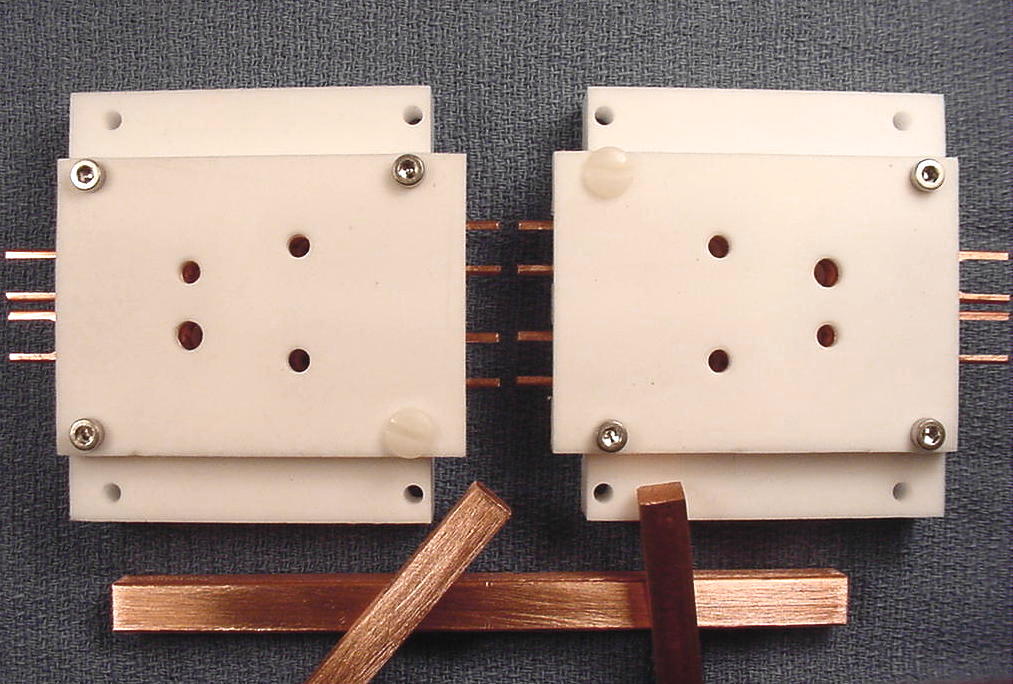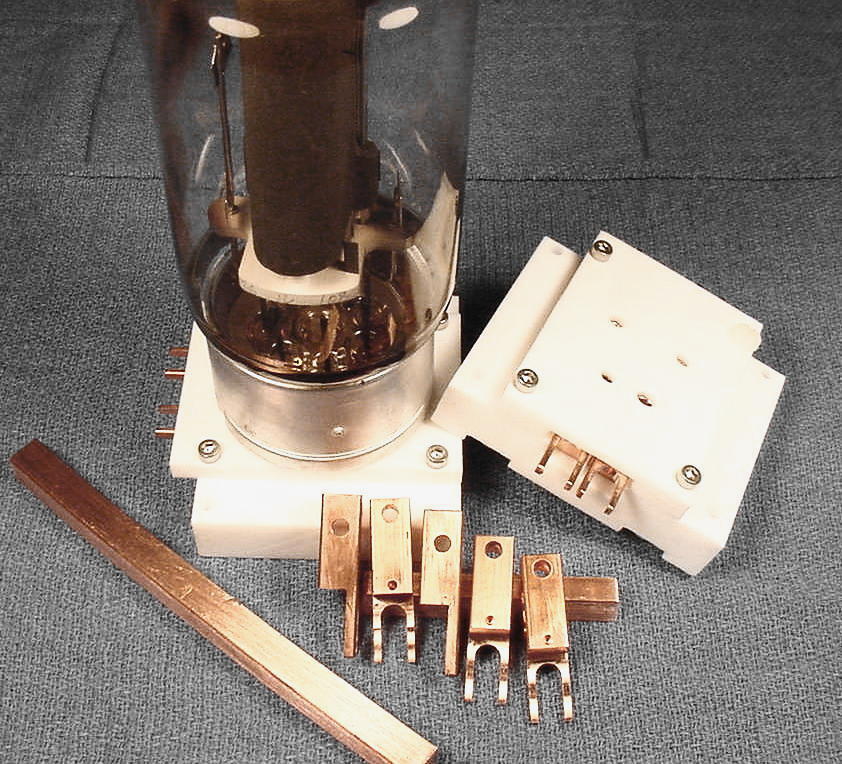 The GM70 Pure Copper and Teflon Socket is the bigger brother to the 300B socket.
This is the only socket I use for GM70 tubes. It is free from the poor connection
problems that introduce plate current instability and noise issues. The body of the
socket is an inch-thick slab of virgin Teflon. It is an excellent acoustic sink for the tube
due to its mass and non-resonant character.
NOW AVAILABLE----------------------------------- Price Per Pair , $249.00